Under the Peoples Democratic Party (PDP) between 1999 to 2015, Nigeria was clearly and irreversibly on the path to greatness. A number of monumental legislative and institutional reforms were successfully executed to pave the way for effective regulation and privatization of utilities and infrastructures. 
2. The PDP was able to set Nigeria and Nigerians free from the slavery of the then accumulated foreign debts by negotiating Nigeria's debts with the Paris Club and other multilateral agencies of the World.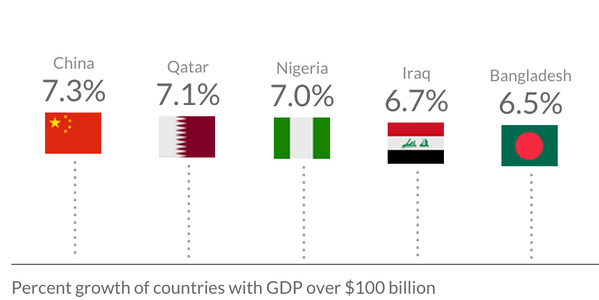 3. Before the PDP came to office in 1999, Nigeria had less than 500,000 telephone lines and we were told that telephones are not for the poor. In 2014, fifteen years of PDP government, Nigeria had more than 98million telephones subscribers which included the rich and the poor. 
4. The PDP government conscious of the role of road infrastructure to economic development awarded several contracts for the construction of roads and rails in different parts of the country. Some of the roads include the Kano-Maiduguri expressway, the Lokoja-Abuja expressway,
the Benin city- Okene expressway, the Benin City bypass to Agbor and Sapele, 
the Onitsha-Enugu expressway, the Port-Harcourt – Enugu expressway.
The Kaduna-Abuja standard gauge railway was awarded and was nearing completion by 2015.
The Benin-Shagamu expressway was also being reconstructed. Also work on the Lagos-Ibadan expressway was nearing completion. etc